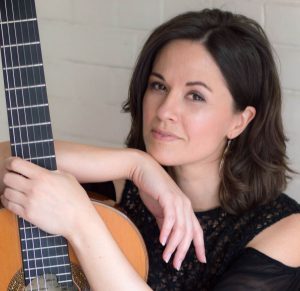 O estágio de Orquestra de Guitarras terá a direcção de Helen Sanderson, professora no Royal Welsh College of Music and Drama.
O estágio será realizado de 1 a 3 de Novembro de 2019 e integrará o Hands-On Guitar, evento que terá lugar no Departamento de Comunicação e Arte da Universidade de Aveiro.
Os ensaios decorrem entre as 14h e as 18h dos dias 1, 2 e 3 de Novembro de 2019. À orquestra de guitarras caberá a realização do concerto de encerramento do evento Hands-On Research Symposium, concerto que será realizado no Grande Auditório do Conservatório de Música de Aveiro Calouste Gulbenkian.
Obras:
Danza de la Moza Donosa – A. Ginastera
Zambra Granadina – I. Albéniz
Pizzicato Polka – J. Strauss
Tango – Tarrega/Tolsa
Spin – A. York
[as obras serão enviadas por e-mail aos participantes após a confirmação da inscrição]
Valor de inscrição: 50€ (cinquenta euros)
Prazo final para a inscrição: 30 de Setembro de 2019.